What to expect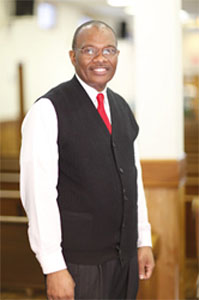 Dear Friends,
Thanks for visiting The Bronx Church of God of Prophecy website. We are honored to serve you and hope your on-line experience with us will give you a sense of who we are, why we are here, and how you can fit.
Here, at the Bronx Church, we are a group of people committed to following Jesus. That means we worship him with passion and joy. That means we encourage prayer in church and throughout life. That means we submit to having our values and behaviors spiritually transformed by His word. That means we love people in and outside the church through generosity and compassion. Our hope is that you will feel loved and welcomed at The Bronx Church of God of Prophecy and grow in your faith.
Come as you are. Check us out, but more importantly, seek the truth of God that can only be known when one knows Jesus.
I extend an open invitattion for you to join us, whenever possible, for our worship service on Sunday morning at 11:00 a.m. We have programs for children and students of every age, or your whole family is welcome to worship together at our worship service.
If you have any questions at all, please give us a call at 718-538-6854, or stop by sometime soon! There's a Welcome Desk right inside our main entrance, and someone there would be happy to help you find your way around.
Grace and Peace,
Bishop Earl McKay